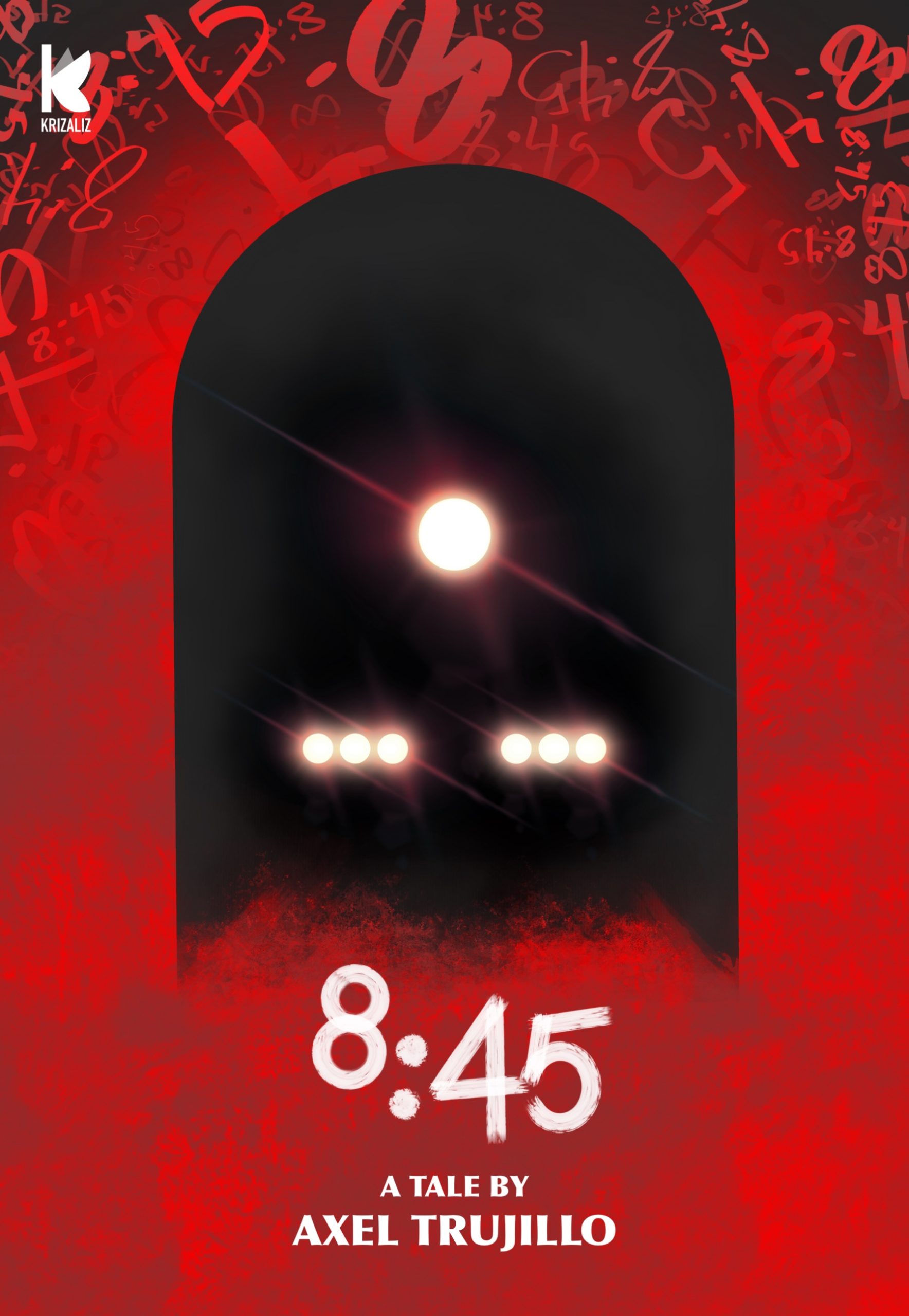 Get your eBook now and proceed to checkout!
¢99
*Prices are displayed in Canadian dollar
Add eBook to your cart and keep browsing
¢99
*Prices are displayed in Canadian dollar
Synopsis
Eight forty five is the VERY story they don't want you to know.
Once upon a time, the City of Montreal attempted to become self sufficient. They tried it using a secret nuclear power plant right underneath the city of Montreal.
The Canadian government has been so secretive about this event that only whispers of it remain. And this eBook is what they couldn't silence.
eBook details
Language: French
Genre: Horror, Suspense
Publication Date: September, 2020
Written by Axel Trujillo
Cover illustration by ATLdesigns
This VERY short story is my first attempt at writing horror. I used it to release some of the anxiety of the year.
About « This eBook »
« Eight Forty five » is inspired by the strange noises that haunt Montreal. Trains moving between buildings without being seen, snow falling but not being felt, and finally, the screams that we listen but do not hear.
Get your eBook now!
¢99
*Prices are displayed in Canadian dollar
eBook specifications
Your purchase includes a dynamic EPUB version of the story. It allows you to customize your reading experience by changing the font size, type of font, paragraph style and more. You can read this eBook on any electronic device that supports an eReader application. If you have any doubts whatsoever don't hesitate in letting me know. Click here to get in touch.
*This eBook is only avalable in EPUB