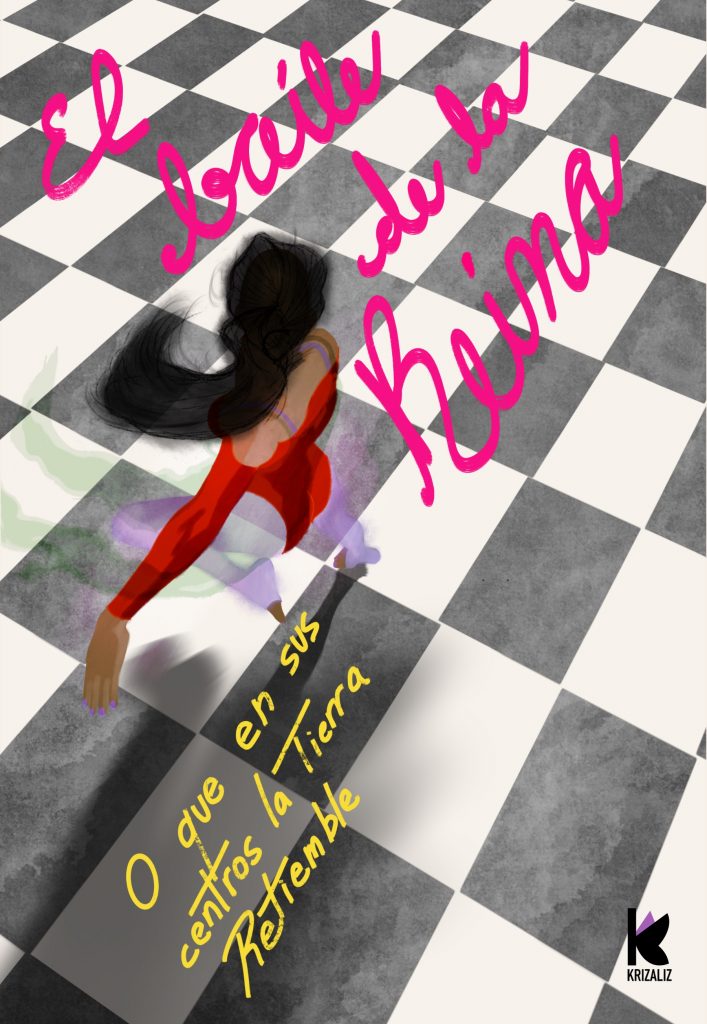 Get your eBook now and proceed to checkout!
$2.99
*Prices are displayed in Canadian dollar
Add eBook to your Cart and keep browsing
$2.99
*You will return to the store so you can keep browsing
*Prices are displayed in Canadian dollar
Synopsis
In « The dancing of the queen » The Mexican empire is crumbling down to pieces! Queen Isabela, last of her line, must save her kingdom from the invading forces of the north.
The invaders are occupying the streets, and her home; the castle of Chapultepec, will host the peace treaty signing.
All Isabela can do is learn how to dance properly and to behave like true queen. To save her kingdom she must submit to the will of the invaders; even if that means she must sacrifice herself for her kingdom.
eBook details
Language: Spanish
Genre: Lyric
Publication Date: September, 2020
Written by Axel Trujillo
Cover illustration by Axel Trujillo
« The dancing of the queen » is written as a Lyric but that doesn't mean it is a poem.The story is written in free verse and it is told from the first person point of view. This short story is narrated by Queen Isabela herself.
About « The dancing of the queen » and the Chapultepec castle
This short story is the first story that I wrote about Mexico, and I wrote it while studying in Montreal, far away from my home country. The more I live outside of Mexico, the more I realize that I don't really know what Mexico is. « The dancing of the queen » was first inspired by my memories of my last visit to the Chapultepec castle.
All I had was a vague idea while riding the metro back from Concordia, I didn't really know what the story was going to be about. All I had was the image of Isabela looking over her city. Slowly, I began to write the story, in fragments. Because that is how it came to me. I didn't know where it was going until it suddenly stopped. And I was devastated.
I wish I could tell you that it is somehow a feminist story; but that never crossed my mind, at least not consciously.
I submitted this short story alongside another unpublished work to Concordia's student magazine (I don't remember the name, sorry. Also I applied to work there; but, I didn't get the job). And being the walking cliche that I am, my submission got rejected.
Krizaliz was not something real yet, so I just stashed this story in a notebook. Then, when I began working on Krizaliz I revisited my story and decided that it had to published! So, I drew the sketches for the cover with my old iPad air and completed the full cover from there. I no longer have the original file, so this cover is special because I cannot go back and edit it. I didn't have an apple pencil or any other fancy stylus so this cover is literally hand-made.
Also, the subtitle of the story was inspired by the Mexican national anthem, it is a re-contextualization of Mexico's famous words. Repurposed for the 21st century.
Ah! I almost forgot. This story is written in Spanish and I don't think I'll write a translation in English. I wrote a translation in French because #Quebec and also because Spanish and French have more in common than Spanish and English; but most importantly because English has no future.
Get your eBook now!
$2.99
*Prices are displayed in Canadian dollar
eBook specifications
Your purchase includes a dynamic EPUB version of the story. It allows you to customize your reading experience by changing the font size, type of font, paragraph style and more. You can read this eBook on any electronic device that supports an eReader application. If you have any doubts whatsoever don't hesitate in letting me know. Click here to get in touch.
*This eBook is only avalable in EPUB