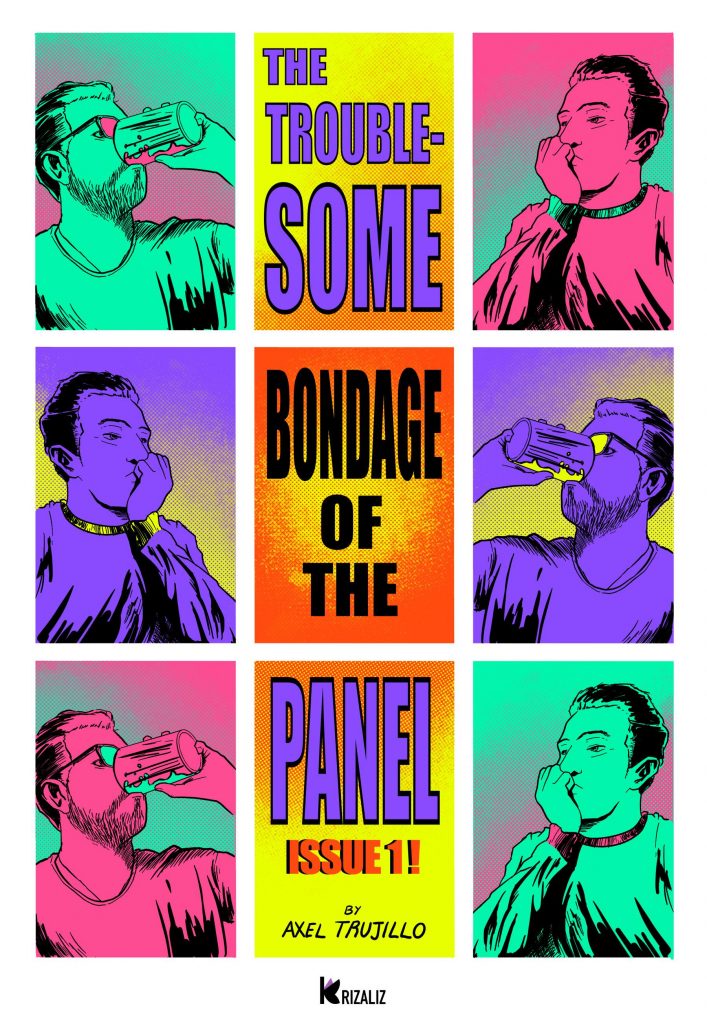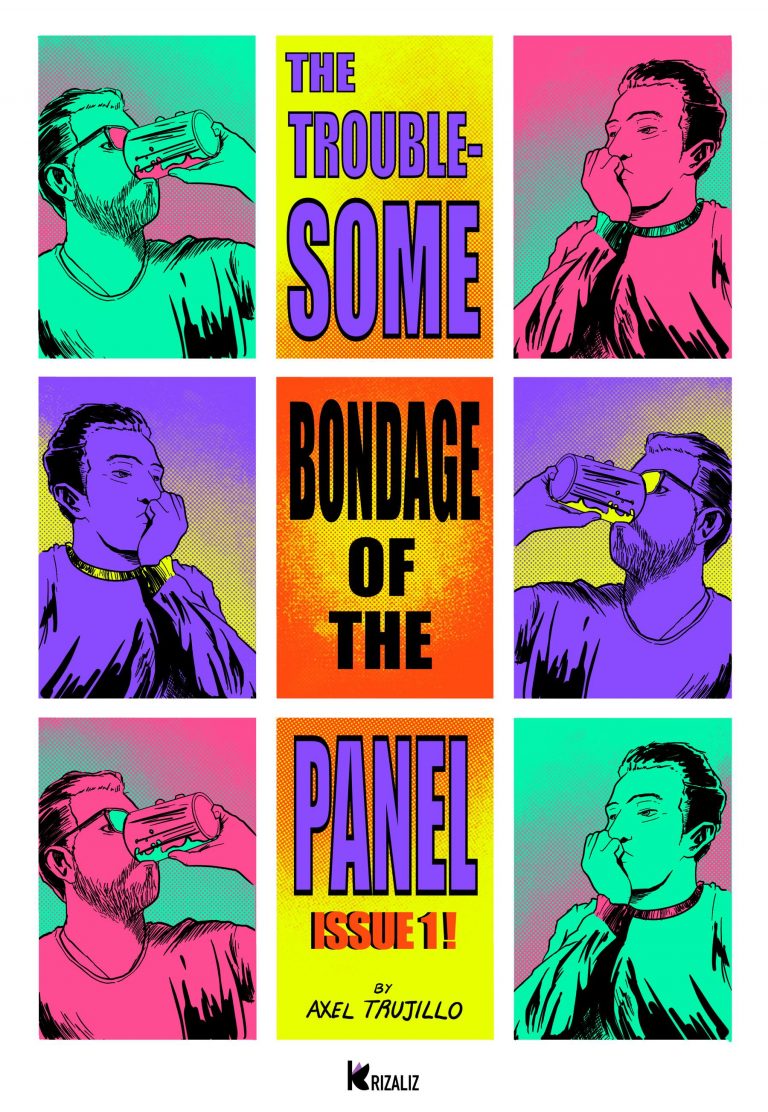 Get your eBook now!
$2.99
*Prices are displayed in Canadian dollar
Add eBook to your Cart and keep browsing
$2.99
* You'll return to the store (I'm doing my best here, I'm a writer, not a developer)
*Prices are displayed in Canadian dollar
Synopsis
In « The Troublesome Bondage of the Panel » two comic-book writers walk into a bar. Tim and Geoffrey. They both work at Distinguished Comics, one of the two biggest comic-book companies in town.
Tim is a brooding dark figure, while Geoffery is a hopeless optimistic. They are both identical to the character each one writes. And yet – somehow they are friends – like the superheroes they write about.
Our story begins with Tim already inside the bar, dcpointed with the comic-book industry…
eBook details
Language: English
Genre: Comedy with allegories and symbols
Publication date: September, 2020
Written by Axel Trujillo
Cover illustration by ATLdesigns
Yes, there are allegories and symbols, some are easy to spot while others not so much.
About Tim and Geoffrey
The characters of « The Troublesome Bondage of the Panel »
This neglect then of rhyme so little is to be taken for a defect, though it may seem so perhaps to vulgars readers, that it rather is to be esteemed an example set, the first in English, of ancient liberty recovered to heroic poem from the troublesome and modern bondage of rhyming.

-John Milton, from « The Verse »
This eBook was inspired by 2 things:
Firstly, by the Comic-book Industry's inability to produce literary works of fiction due to their self imposed constraints.
Secondly, the title of the story was inspired by John Milton's introduction to his epic poem; « Paradise Lost » titled « The Verse. »
eBook specifications
*This eBook is only avalable in EPUB
Your purchase includes an ePub version of the story. It allows you to customize your reading experience by changing the font size, type of font, paragraph style and more. You can read this eBook on any electronic device that supports an eReader application. If you have any doubts whatsoever don't hesitate in letting me know. Click here to get in touch.
Get your eBook now!
$2.99
*Prices are displayed in Canadian dollar